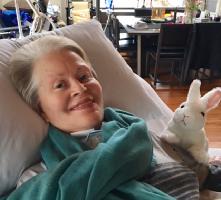 PAY IT FORWARD FOR MARI WINSOR
March is Mari Month
Starting on February 26, 2018, the online auction part of our PAY IT FORWARD FOR MARI fundraiser begins.
In 2013, Mari Winsor - lovingly known as the "Queen of Pilates" was diagnosed with ALS (Amyotrophic Lateral Sclerosis), often referred to as Lou Gerhig's disease. Mari is widely credited with popularizing Pilates with her Winsor Pilates workout series and award-winning infomercials, and making this once-obscure workout accessible to the public nationally and internationally.
The news of Mari's diagnosis traveled fast in the world of fitness. Her friends, family, and the Pilates community all rallied behind her. We believed that Mari could defeat this fatal disease because Mari is a fighter and she made us believe it was possible.
Mari is here with us and we are grateful for that, but her ALS has progressed to the point where she is currently on full-time ventilation and is fed through a gastric tube. She can no longer breathe on her own or use her arms or legs.
Every 90 minutes, someone is diagnosed with ALS. It costs $250,000 a year to provide the care ALS patients need.
The out-of-pocket medical and healthcare expenses are taking a toll on Mari and her husband Elliot. The 24/7 home health care is $12,000 a month and this is NOT covered by insurance.
On March 20th the Pilates community will hold its 4th Pay It Forward for Mari fundraiser to celebrate Mari's birthday month to help Mari cover the additional out-of-pocket healthcare costs not covered by insurance.
Mari communicates by either pointing her beautifully manicured toe on an alphabet board or by using her new eye-gaze machine TOBII - where she focuses on a letter on a computer keyboard, spells out what she wants to say onto the computer screen and a computer-voice is generated. Mari has a lot to say — and when you are with Mari her eyes twinkle, her smile fills the room, and her spirits remain high through it all.
In addition to the Pilates event on March 20th, auctioning off several unique items to bid on to raise money to help defray Mari's "out-of-pocket" medical expenses that are covered by insurance.
It could happen to you, your spouse, your child, another family member, a close friend, a co-worker, someone you knew from elementary school, high school, or college.. but this time it happened to our dear Mari Winsor.
We set up a GoFundMe page so that 100% of funds raised will be used to support Mari's healthcare and medical needs for this year 2018.
Please note that this is NOT a 501(c)3 organization. The gift you make today (and the gift you tell all friends and family to make) goes to the Mari Winsor Healthcare Fund and is NOT tax-deductible.
Mari is the last person who would ask for money, so we are doing it for her. This is a devastating disease -- it need not devastate Mari and Elliot financially, as well.
We want Mari to have the best medical care available. Elliot, Mari's devoted husband, best friend, and "bunny" is also with her 24/7 providing incredible love and support and we need to support Elliot too, by supporting Mari.
This crippling disease can strike anyone. There is neither known cause nor any cure...
Many of you reading this know Mari and Elliot personally, but Mari has inspired others through her videos. Some of you don't know Mari at all but you may know or someone who knows Mari, or you perhaps have been moved by this story.
Across the United States, Pilates instructors and studio owners are holding events like a recent "Mat Class for Mari" held in DC which is raising funds to support the GoFundMe page. We have many fundraising events happening and the $$ raised will go to this GoFundMe page.
We will keep all of you updated when we receive any news of an event and major gifts!
Whoever you are, thank for your gift and please share this with anyone you think can help.
Warmly,
Alison Graham
PAY IT FORWARD FOR MARI WINSOR
Featured Items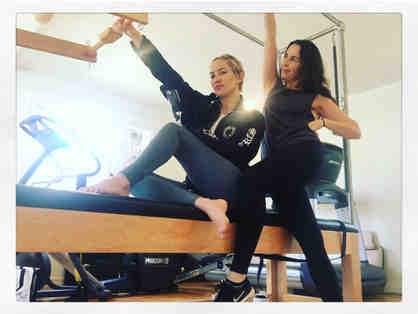 0h Fab! Pilates Workout With Kate Hudson and Celebrity Trainer Nicole Stuart!!!!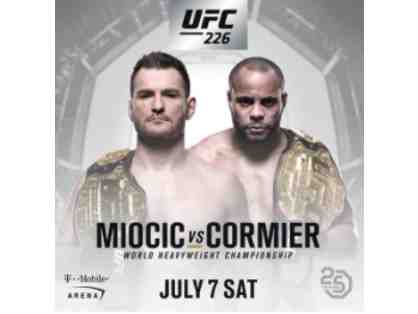 0h WOW!!! 2 VIP Tickets to the Ultimate Fighting Championship (UFC)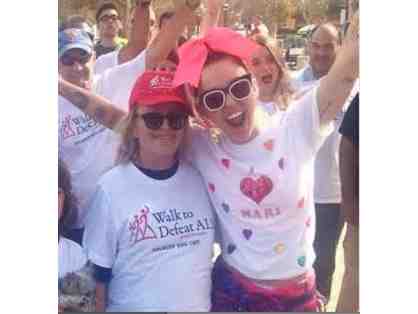 0n Fleek! Miley Cyrus's SIGNED T-Shirt Worn for 2015 Walk to Defeat ALS