Live Event
Fri Apr 24, 2015 8PM -
Sat Apr 25, 2015 1AM CDT
Biagio!
4242 N. Central Ave Chicago, IL 60634
Donate Now
Top Referrers
Tammy Woods

44

Bindu Alexander

40

Katie Madden

14

Lisa Weisenberger

14

Nancy Romero

1
Refer Your Friends
The Friends of Thorp online, silent and live auctions are now closed! Thank you for your participation!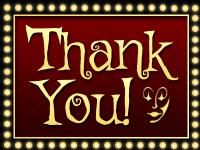 The OA Thorp Scholastic Academy - Taste of Thorp online auction was a great success. Thank you all for taking the time to support Friends of Thorp and our Auditorium Refurbishing Project. Congratulations to everyone who:
placed a winning bid
generously donated an item for auction
invited family, friends and community to make their bid to build a better world
We raised a whopping $8,267 on the online auction alone!!! Thank you to everyone who donated, bid on or shared auction items over the past week! We could not have done this without your support!!
We are working on totals for the silent and live auctions and will update them as soon as possible. Hoping that all of you had a wonderful time at Taste of Thorp! Thanks to all of our volunteers who make this event possible with their hard work and creativity!
As we progress with planning future events that benefit our fundraising goals, we sincerely hope that you consider staying involved:

Donate Cash Online:
Place a winning donation! It's easier to give, than to give up! If you did not win an item online and would like to show your support, please Donate Cash.

Volunteer:
We recognize that giving your time can be just as valuable as monetary contributions. Join our dedicated team of volunteers. Send us an email at tasteofthorp@biddingforgood.org to learn about current opportunities.
Become a Sponsor
If you or your organization would like to become a sponsor please complete our simple form and we will contact you.