Featured Sponsors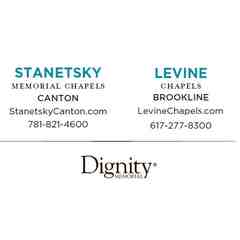 Auction Links
Welcome to our extraordinary, fully virtual Temple Sinai of Sharon Auction 2021!
The Temple Sinai of Sharon auction is open!
Check out the paddle raise section of the auction--your thoughtful donation will go to the purchase of new video equipment to enhance the live streaming of our services.
Take a look at the fabulous items available. The auction will be open for bidding through April 11th.
Join us for a Special Facebook Live Event on
Saturday, April 10 at 7:00 pm.
Mitzvah Project!
We are excited to announce that with the help of our corporate sponsor, La Cucina Ristorante in Easton, we will be honoring all of our auction sponsors by feeding the hungry in their names. For each sponsor family, La Cucina will deliver food for 10 to Mainspring. Participate in two mitzvahs - support your synagogue and feed the hungry.
For more information or to become a sponsor visit: www.temple-sinai.com/auction2021.


Don't miss out on your opportunity to participate in our Paddle Raise!

From the very beginning of the pandemic, streamed services have become a lifeline for many within our community. Temple Sinai must continue to make streamed services available to all of us.
We need equipment that will allow us to stream with high quality video and sound. Help us to maintain that lifeline for all those who need and want it going forward.
Raise your paddle at a $ level that works for you!
Customize a dollar amount by choosing more
than 1 of an item or multiple items
(available levels: $36, $54, $108, $180, $360, $1000).
Steve Gilman, past president of Temple Sinai, has made wooden candlesticks from trees removed from outside Rabbi Meszler?s office. We will begin using one set on the bimah on Friday evenings. Everyone who contributes to the Paddle Raise will be invited to participate in a group candle-lighting ceremony to dedicate those candlesticks. Everyone who contributes to the Paddle Raise at $108 or more will be entered into a raffle for the second set of candlesticks.
Don't miss your chance to be part of this piece of
Temple Sinai history!

Item Pickup
All items will be available for pick up at Temple Sinai of Sharon. If shipping is required, shipping expenses are the responsibility of the winning bidder. Some items cannot be shipped.

These are just a few of the great items in our auction!