Description
Swarovski Crystal Embellishments
Handmade in America
Fits a Smart Phone
Measures 3 3/4" H x 2" W x 7 1/2" L Opens 4"
All clutches include two removable metal chains. Crossbody: 54" Shoulder: 15"
All items ship with travel dust bag and decorative logo dust bag.
About Mercedes Brunelli:
It is out of passion that the Designer Mercedes Brunelli created her exclusive "Jewel and Outre Collection". She has always had a love for fashion and the Arts, even as a young girl growing up in Upstate New York. Her greatest inspiration came from her grandmother, whose love and enthusiasm to create, influenced her own passion for design. Because of her grandmother's long term battle with Multiple Myeloma, which never hindered her creativity, Mercedes is honored to donate a percentage of each bag sold to the Multiple Myeloma Research Foundation in her loving memory.
Additional images are to show fit of item on model or a different angle, and may or may not represent exact color of item for sale.
Additional Images:
Image 1 - https://cdn.shopify.com/s/files/1/1957/4889/products/24karat_back.jpg?v=1511992762
Image 2 - https://cdn.shopify.com/s/files/1/1957/4889/products/24karat_inside.jpg?v=1511992762
Image 3 - https://cdn.shopify.com/s/files/1/1957/4889/products/24k-page-12.jpg?v=1511992762
Image 4 - https://cdn.shopify.com/s/files/1/1957/4889/products/24K-page-13.jpg?v=1511992762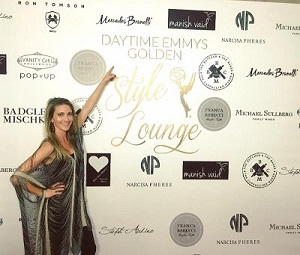 Item Special Note