! ART HANDBAGS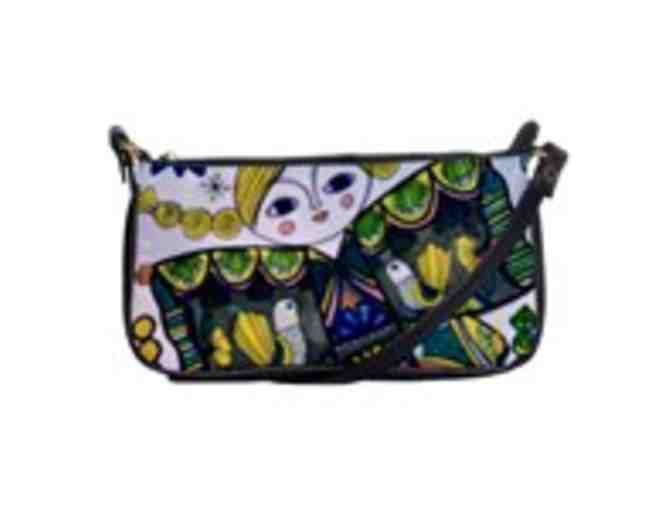 "Kimono Girl": Custom Made ART/Leather Shoulder Clutch: EXCLUSIVE to ART4GOOD Auctions!
Item Number

816
Item Description
EXCLUSIVE to ART4GOOD Auctions!!

New! Shoulder Clutch Bag!
A different bag to suit various occasions is something essential for trendsetting ladies. This smart-sized bag is designed for the ladies who are required to attend to different environments but do not want to carry multiple bags with them wherever they go.

This bag is suitable for casual, work and night-outs and is equipped with a fully customizable front. Show off your ARTSY individutal style with this practical handbag and make those around you wish they were YOU!


Genuine leather outer layer for added protection
Zippered hidden compartment
ART image is imprinted using dye sublimation process to ensure everlasting effect.
Hand-stitched finishing can avoid white borders.
Leather shoulder strap measuring 19.5"
Dimensions: 10.5"(W) x 5.75"(H) x 1.75"(D)
Federal Express Shipping, Processing Fees, Handing and BFG Performance fee: $39.95 is INCLUDED in the BUY NOW PRICE!
Special Offer for COLLECTORS!!! Bid on 3 or more Shoulder Clutch Bags and pay ZERO for shipping, handling, etc!