Other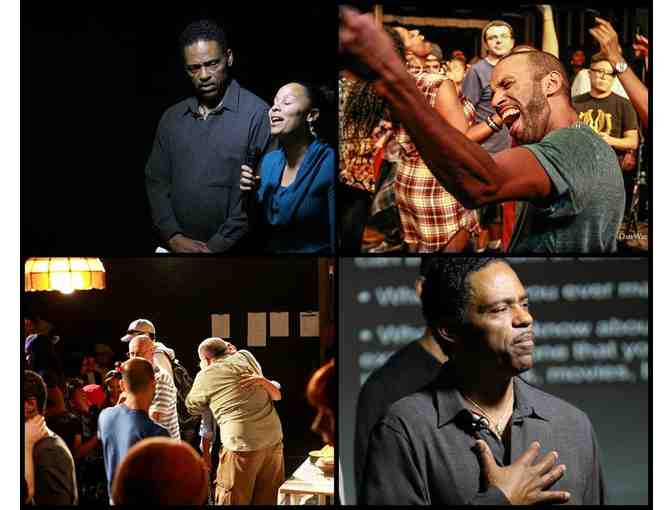 16 week PDP Class and 4 Month Scene Study at Richard Lawson Studios
Item Number

138
Estimated Value

2800 USD

Opening Bid

1900 USD
Item Description
Enjoy 4 months as a student at Richard Lawson Studios in the PDP and Scene Sudy Classes. Please visit http://studio.richardlawson.net/classes/ for more information.
Scene Study
Beginning: This class is for the person who is just starting out and has a desire to be an actor or has an interest in establishing themselves in the business. It's also for students who have just graduated college and have no real experience in Hollywood.
Intermediate: This class is for the artist (actor, director) with some experience in the business: someone who perhaps has done some student films, has some experience on the stage, but doesn't have representation or hasn't been paid as a professional.
Advanced: This class is for the working professional actor, director, writer or producer.
PDP
This comprehensive 16-week Professional Development Program (PDP) was developed to address the fact that so many wonderful actors are unable to realize a successful career because they don't develop the proper tool set to take them to the next level. There are many components to professional development. Being a good actor is not enough. PDP will provide the skillset for you to take your career into your own hands by recognizing your uniqueness, telling your own stories, defining your own casting, and creating your own projects, allowing the industry to see precisely who you are and what you can do. This program is not limited to just actors and industry amateurs or professionals. It speaks to anyone who has a dream or an idea needing expression. The course will include the following elements: Acting on Camera, Auditioning on Camera, and Filmmaking.
Special Instructions
Expires November 1, 2017.