Top Referrers
Mary Djurovic

123

Dana Hall

31

Lisa Lindsay

18

Jill Christian

16

Erin McAllister

15
Refer Your Friends
Top Bidders
wenfern89

$1,138

6555

$795

memcallister

$700

kaadams

$700

Jagdc

$660
Auction Closed! Thank you for your participation!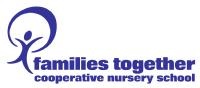 The 2010 FTCNS Annual On-Line Auction is now closed. Thank you all for taking the time to point, click and bid in order to support Families Together Cooperative Nursery School.
Congratulations to everyone who:
placed a winning bid

generously donated an item for auction

invited family, friends and community to make their bid to support excellent preschool education
A special thanks to our Fundraising Committee who worked long hours to put on such a wonderful auction.
We wish everyone a happy holidays!
The Auction May Be Gone, But Our Mission Goes On!
Even though our auction has ended, our organization and our mission have not. We would greatly appreciate your continued support in terms of time, effort and funding, and will do our best to keep you up to date on future activities.
Please check out www.ftcns.org to learn more about us!
We would like to thank our sponsors...
Become a Sponsor
If you or your organization would like to become a sponsor please complete our simple form and we will contact you.