Auction Closed! Thank you for your participation!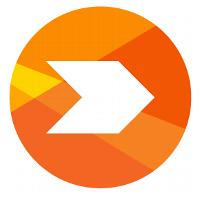 The EXTRAVAGANZA XXXV was a great success. Thank you all for taking the time to support Elgin Academy. Congratulations to everyone who:
placed a winning bid

generously donated an item for auction

invited family, friends and community to make their bid to build a better world
We are currently holding our LAST CHANCE auction where you will find both great deals on items that did not sell in this online auction, our silent or live auctions, AND items that were donated after Extravaganza took place. This final auction will run from April 11, 2012 to April 20, 2012, with proceeds going to support academic programs, equipment and technology upgrades, professional development of faculty, athletic program funding, and arts funding.
To view this LAST CHANCE auction, please go to this web address: https://www.biddingforgood.com/auction/AuctionHome.action?documentId=157531165
Thank you for supporting Elgin Academy!
The Auction May Be Gone, But Our Mission Goes On!
Even though our auction has ended, our organization and our mission have not. We would greatly appreciate your continued support in terms of time, effort and funding, and will do our best to keep you up to date on future activities.
Become a Sponsor
If you or your organization would like to become a sponsor please complete our simple form and we will contact you.