The NJSO 2012 Online Auction Is Now Closed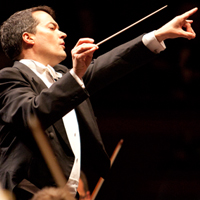 The live event, Spring into Music, will take place on Wednesday, April 11.
Most items listed in the on-line auction will be available at the silent auction live event. For those items, the high bid from the on-line auction will become the opening bid at the silent auction. "Absentee Bidding" will allow our volunteers to continue bidding for you on April 11.
We will have all of the additional bids from the live event posted by late afternoon on Thursday April 12. Check back then to find out if you had the winning bid!
All of us at the New Jersey Symphony Orchestra thank all of the bidders who participated in this year's auction! We very much appreciate your support!
We thank the 2012 Spring into Music Online and Silent Auction Sponsor
Jennifer A. Chalsty