Live Event
Tue Dec 11, 2012
6:30 PM - 9:30 PM EST
The University Club 1 West 54th Street New York, NY
Invest in the Future of Fiction!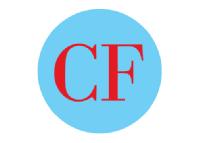 The online portion of The Center for Fiction's 2012 Auction is now open. The auction will run from November 15, 2012 to December 11, 2012, with the live event occuring on December 11 at The Center for Fiction's Annual Benefit and Awards Dinner.
By purchasing an item from our selection of travel, fashion, and fine art offerings, you will be investing in the future of fiction and the many ways The Center champions the finest works in contemporary and classic literature.
The Center for Fiction is the only nonprofit in the U.S. solely dedicated to the art of fiction, and we work every day to connect readers and writers in our historic, eight-story building on East 47th Street, at events throughout NYC and the country, and online at centerforfiction.org.
We are passionate about getting kids reading through our Books For NYC Schools/KidsRead program, which donates 30,000 books to over 70 area schools and community organizations in need and brings 400 students to The Center each year to meet and engage in workshops with the authors they have been reading in the classroom.
We are dedicated to supporting emerging writers with fellowships, workspaces, classes, and career development resources. We run MFA-quality workshops for writers of all genres, and we also recognize the best in the world of fiction through our annual awards.
Time Out has called The Center for Fiction one of the top three reasons to stay in Manhattan for literary events, citing our innovative panels, lectures, and reading groups. In addition, our lending library of over 85,000 fiction titles dates back to 1820, we operate one of the few independent fiction bookshops in the country, and our online magazine The Literarian publishes great fiction by both emerging and established writers.
Learn more:
Twitter, Facebook, Tumblr, YouTube.
Questions?
Rachel@centerforfiction.org or 212.755.6710
Thanks to our auction donors!