Online Auction Open! Let the Bidding Begin!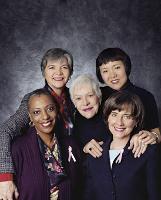 Women At Risk's Fourth Annual Online Auction is now open. The auction will run from December 20, 2012 at 12pm to January 22, 2013 at 9pm EST, with proceeds going to enhance the lives of women at high risk for, and with, breast cancer through research, education and support. Auction items range from exotic vacation getaways to donated items guaranteed to delight and surprise. So, tell your friends, family, community. Let the bidding begin!
Shipping and handling within the U.S. is included for all packages; no additional fees will be incurred.