Live Event
Sat Apr 6, 2013 9PM -
Sun Apr 7, 2013 1AM PDT
The Bay School of San Francisco
35 Keyes Avenue San Francisco, CA 94129
Auction Closed! Thank you for your participation!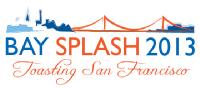 Thanks to you, the online auction portion of Bay Splash 2013: Toasting San Francisco was a great success. Thank you all for taking the time to support academic enrichment and tuition assistance programs!
Please email Amy Cohen at acohen@bayschoolsf.org about your winning bids if you have not yet been contacted or have any questions.
Visit www.baysplash.org for more information.
Thank you again for your support!