The Dynamo Charities Auction is now open! Let the Bidding Begin!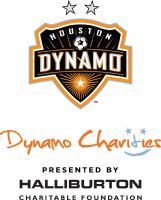 Major League Soccer's Houston Dynamo, Quinnipiac University Soccer and Connecticut Football Club to host free youth soccer clinic in Newtown, CT on January 7, 2013 from 5:00 PM – 8:00 PM at the
Newtown Youth Academy Sports & Fitness Center (4 Primrose Street, Newtown, CT 06470).
As part of the event, Dynamo Charities, the charitable arm of the Houston Dynamo, is sponsoring an on-line auction to benefit the United Way of Western Connecticut's Sandy Hook School Support Fund where 100% of all proceeds raised will provide support services to the families and community members affected by this tragedy.
Make Your Bid to Support Daynamo Charities!