LA Awards Dinner 2013 Auction: Now Open for Online Bidding
Love Jane Lynch as much as we do? Ever dreamed of going to Disneyland with Jane and her family plus you and 5 of your friends?
Well now you can - Family Equality Council is thrilled to announce that Jane has generously donated a VIP Day for 6 at Disneyland to be auctioned off at our annual Los Angeles Awards Dinner on February 9th at the Globe Theatre in Los Angeles!
Online bidding is now open through Friday, February 8th with the live auction happening at the event on February 9th.
Can't make it to the dinner? Never fear – you can still win at the live event through absentee bidding. When you are the leader at the close of online bidding, and your maximum bid has not been met, your maximum bid will be used as an absentee bid in the live event. A volunteer from Family Equality Council will bid on your behalf up to your absentee bid amount.
Want to come to the dinner? Buy your tickets here: www.familyequality.org/la
Featured Item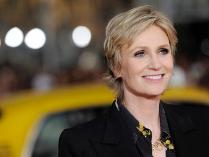 VIP Day for 6 to Disneyland with Jane Lynch and Family