Academy of St. Joseph Giving Tree Gala 2014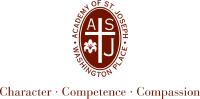 The Academy of St. Joseph Giving Tree Gala will be held on May 15, 2014 from 7:00 PM - 11:00 PM at the Angel Orensanz Foundation for Contemporary Art. It is the Academy's biggest fundraiser and most awaited event of the year!
This annual fundraiser provides much needed financial support that allows the Academy to fulfill its mission to provide a comprehensive education that enables the intellectual, spiritual and moral development of all our students.
We need the support of the whole community to make our gala a success! We ask that all our families participate in the following ways:
Solicit at least 2 auction items

Solicit or purchase at least one tribute journal ad or photo page

Sell raffle tickets, and

Attend the gala and participate in the auction!
So, tell your friends, family and community. Get everyone in on the auction action!
Don't forget- all gala related work counts toward your family's service hours!
Questions? Email Gala Co-Chairs Fern Robles and Marlea Bookstein at gala@aosj.us
Submit items online through our Online Donation Form: