Auction Closed! Thank you for your participation!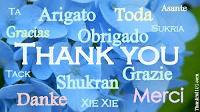 The 30th Anniversary Auction was a great success. Thank you all for taking the time to support Grassroots International and small farmers around the world working to secure their rights to food, water and land. You are helping create a world where everyone has their access to basic human rights. Congratulations to everyone who:
placed a winning bid
generously donated an item for auction
invited family, friends and community to make their bid to build a better world
If you've won an item, we will be in contact with you next week. Thank you for supporting Grassroots International!