Live Event
Sat Feb 8, 2014
7PM - 11PM EST
The Katzen Arts Center at American University
4400 Massachusetts Ave. NW. Washington DC 20016
The Horace Mann 2014 Online Auction is Open!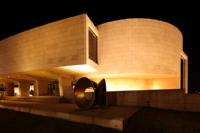 Welcome to Horace Mann Elementary School's Annual Online Auction Fundraiser. The online auction will run until February 4, 2014 at 10:00pm.
All the bidding and buying you do here will benefit the children of Horace Mann, a DCPS Blue Ribbon School of Excellence educating children from PreK through 5th Grade.
This year marks our biggest ever online auction - incredible items which start from as low as $9! Start bidding to support our school!
Auction Closes at 10:00pm on Tuesday, February 4. This year our auction will feature Bid Extension. This means that for any item that receives a bid in the last 5 minutes of the auction, the bidding will continue to be extended on that item until there have been no bids on it for 5 minutes.
Become a Sponsor
If you or your organization would like to become a sponsor please complete our simple form and we will contact you.