Live Event
Sat Oct 24, 2015 9PM -
Sun Oct 25, 2015 2AM EDT
Donate Now
Welcome to Cheetah Conservation Fund's (CCF) online auction to help save the cheetah in the wild.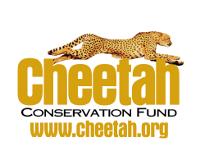 Cheetah Conservation Fund (CCF) will be auctioning off a number of fun and unique items to bid on to raise money for our organization. Show your support by bidding often!

Have an item to donate?
Click the 'donate items' button to submit your donation. Thank you for your support!
Special Thanks
To all our donors for the wonderful experiences and items featured here!