Top Bidders
gre477744

$295

dmsmabcr94

$100

smad4e82c

$30
Need 1920s inspired jewels to complete your Gatsby ensemble?
These beautiful baubles simply MUST be worn to our big event!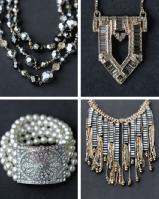 ONE WEEK, 9 JEWELS...GET YOUR BIDS IN!
Take a look at these gorgeous jewels and place your bids now. Hurry! This auction will run for ONE WEEK ONLY. Don't miss out on these fabulous accessories for yourself or someone you love! Auction closes on March 9 at 10pm PST so you will have plenty of time to plan your Gatsby look around your purchase.
Only 9 pieces of jewelry for sale! Don't miss these beauties. You could be wearing any of these on March 28 at Glenwood's Going Gatsby.
Bid now! Bid often! Share with friends. Every bid helps.
Going Gatsby Online Auction here: Place your bids! There's something for everyone.
Become a Sponsor
If you or your organization would like to become a sponsor please complete our simple form and we will contact you.