Live Event
Sat Oct 10, 2015 8:30 PM -
Sun Oct 11, 2015 1AM PDT
W Los Angeles- West Beverly Hills
930 Hilgard Avenue, Los Angeles 90024
Karma Rescue's 12th Annual "CREATE KARMA" Fundraiser October 10, 2015
Poolside at the W Los Angeles - West Beverly Hills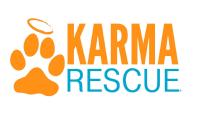 The 12th Annual Karma Rescue "Create Karma" Fundraiser event will be held the evening of Saturday, October 10th at the W Los Angeles - West Beverly Hills. Please come join us!!
To purchase Event Tickets please visit our website at: www.KarmaRescue.org
Karma Rescue is a non-profit organization dedicated to saving animals in need by finding them permanent homes and providing the resources for successful companionship. Through education, we instill the critical need for spay/neuter and offer guidance to strengthen the animal-human bond. Our vision is to help create a compassionate society which provides safety, refuge and protection for all animals

Give a little and get a lot in return.
Your participation is an invaluable part of Karma Rescue fundraising efforts. We are a 501(c)(3) non-profit run entirely on charitable donations. 100% of funds raised at our event will go directly for the benefit of the animals.
Become a Sponsor
Please email info@karmarescue.org for more information.
Featured Items
(All items, unless otherwise noted, will be mailed out to the purchaser.)