Auction Closed! Thank you for your participation!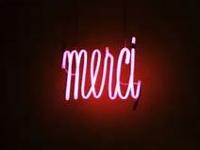 The SOIREE PROVENCALE 2016 Online Auction is now closed. Thank you all for taking the time to point, click and bid in order to support our nonprofit missions. Congratulations to everyone who:
placed a winning bid
generously donated an item for auction
invited family, friends and community to make their bid as well
Note: For those of you who bid over value, don't forget to claim a charitable tax deduction at tax time. Check with your accountant.
Please give our office till Wednesday, April 27 to wrap up the payment processing logistics. Certificates will be mailed. Physical items will be shipped unless you'd like to arrange to pick them up in Portland, Oregon.
Thanks again for your support. MERCI
AUCTION WATCH: Featured Items