Live Event
Fri Apr 15, 2016 8PM -
Sat Apr 16, 2016 1AM MDT
Todd Creek Country Club
8455 Heritage Drive Thornton, CO 80602
Top Bidders
nmlobo79

$1,788

thebaurers

$1,510

cg9840ada

$600

jme28d0bd

$550

Jconly

$475

jo3d77c19

$406

GingerMoon

$317

schmoopie

$282

TheOtherGuy

$245

shb0e3443

$245
The Studio School Soiree and Silent Auction 2016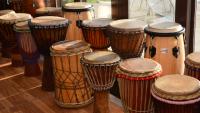 $$CASH RAFFLE!$$
Cash raffle! $5 tickets, win 1/2 of the pot collected in the raffle! Click here to purchase tickets!
What's this all for? Check out the PTO website and The Studio School's website to get an idea of the amazing and unique arts school and community you'll be supporting. If you need more convincing, here's a great article by Edutopia on the importance of arts in education!
Need something else to sweeten the deal? How about some awesome door prizes:
The door prizes fine print: must be present to win, each guest gets one entry, register when you check in. Prizes will be awarded at 8:30 PM, each winner gets to pick from the remaining prizes.
Drink Responsibly, Be Safe
Lyft is an event sponsor again this year, offering a free ride up to $20 for new customers. Click to redeem or use code STUDIOSOIREE in the mobile app.
Event attendee extra bidding! Online bidding will close on these select items and event attendees will have an exclusive opportunity to place additional bids on these items. Don't be outbid at the last minute, join us! Buy Tickets