AMAZING BASTILLE DAY AUCTION running until July 15th, 10pm
The Comité Tricolore will be auctioning off a number of unique travel packages and hotel stays to raise money for its charitable cause. Offers include weekend stays at historic hotels, Parisian getaways and adventures in Bordeaux, visits to estates in France, caviar tastings, unique dining experiences in luxurious Parisian restaurants, Safari packages and much more!
The auction will run until the evening of Bastille Day - A Taste of Bordeaux on July 15, closing at 10pm.
We thank you for your participation! For more information, please visit: www.bastille-day.org
A TASTE OF BORDEAUX
On Friday, July 15, the Embassy of France will welcome Washingtonians to the Comité Tricolore's spectacular annual Bastille Day celebration! The 2016 edition of Bastille Day will celebrate the city of Bordeaux, its heritage and culture, its outstanding wines and gastronomy as well as its dynamic future in tourism and modern industries. Come enjoy an evening of fantastic foods from some of Washington's finest restaurants, hotels and pastry shops, taste amazing wines especially shipped from Bordeaux for the special occasion and dance the night away to non-stop musical entertainment.
To learn more about our event, please visit our website Bastille Day 2016 or follow Comité Tricolore on Facebook
Purchase tickets here.
If you have any questions or if you would like to become a sponsor or a donor, please contact event@comite-tricolore.org
Proceeds from this evening will help to sustain the Comité Tricolore's mission throughout the year. The Comité Tricolore is a registered not-for-profit association whose mission is to serve as a society for French and French-American organizations of the Washington, DC area to share ideas, develop relationships and promote French culture. All members are volunteers and profits raised are entirely dedicated to the Comité's social deeds towards the less privileged.
Bastille Day 2016
Sponsors and Strategic Partners: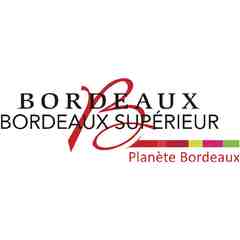 Bordeaux Superieur