Live Event
Fri Oct 28, 2016
5PM - 9PM EDT
A Million Laughs for Literacy Gala Silent Auction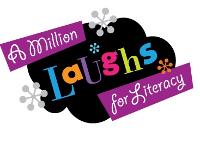 Welcome to the Million Laughs for Literacy online auction benefiting National Braille Press! Bid today to help us spread the gift of braille literacy to blind children accross the country!
On Friday, October 28th, 2016, National Braille Press will be hosting its A Million Laughs for Literacy Gala! The event will feature guest speaker Haben Girma, an acclaimed accessibility advocate, and a performance by Emmy Award-winning comedian Jack Gallagher.
To purchase tickets, contact Marielle Boudreau at 617-425-2410 or mboudreau@nbp.org.
Our online auction will open on October 17th and run until the evening of October 28th, when comedian Jack Gallagher takes the stage at the gala. Place your bids to support NBP from the comfort of home or the gala floor!
National Braille Press is an organization that helps spark and support a lifetime of opportunity for blind children through braille literacy and provides access to information that empowers blind people to actively engage in work, family, and community affairs.
Thank You to Our Co-Chairs!