Featured Sponsors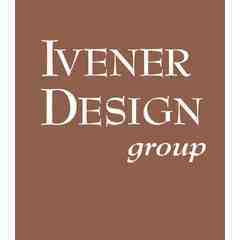 Marni Galef - Ivener Design
Auction Links
ONLINE AUCTION NOW CLOSED!
Thank you for supporting Palisades Charter High School. Please join us this Saturday evening for even more amazing Silent and Live Auction Items. Please click on the Live Event link on the right to purchase tickets.
If you are a returning user, then please login & make sure to update your information--including Credit Card Expiration Dates.
If you are new to Bidding for Good, then please register and start bidding!

Dear Friend of Palisades High,
We truly need and appreciate your annual support! Pali Rocks!, our annual silent auction fundraiser, will be held on March 11, 2017 at TIATO Garden Restaurant in Santa Monica. Our online auction reaches a national audience and runs online through March 8, 2017.
Palisades Charter High School is an award winning California Distinguished public high school. Funds generated by your support sustain and advance vital student services such as our nationally recognized college center, classroom technology, athletics, student clubs, journalism and visual and performing arts programs. Please support the 3000 students and staff of Pali High and donate items that will help us continue to sponsor our programs. Our strongest responses at the auctions have come from
the following:

• Retail gift cards, restaurant dining, services and sports experiences.
• Concert tickets, exclusive event access, weekend getaways and travel.

Can't think of anything to donate? Help sponsor with a gift certificate or cash donation! Event sponsorship provides an excellent opportunity to promote your business/service through our auction website—a virtual outreach to prospective clients—as well as at our live event in March.

Questions? Please contact us at:
paliboosters@gmail.com

On behalf of the Palisades Charter High School community, celebrating over 50 years of exceptional education, we thank you for your generosity.
Sincerely,

2017 Auction Committee
Palisades Charter High School Booster Club
JOIN US AT THE PARTY! Tickets are on sale now for the Silent/Live Auction Gala Party on Saturday evening March 11th.

Click on the Order Tickets link below or to the right for more information.



Live Event Details
Sat Mar 11, 2017
6PM - 11PM PST
Tiato
2700 Colorado Avenue Santa Monica
Add to My Calendar
Get Directions
So happy you will be joining us and/or sponsoring a Pali Staff member as your guest. Free validated parking is available in the garage below the venue. Or you can also park for free on Stewart Street to the East.
In addition to our entertaining and highly popular Live Auction, we will also have lots of unique Silent Auction items. Silent Auction items will be available for pickup the week following the auction. Winning bidders will be notified via email with specific pickup information.
So come prepared to party under the stars. If you have any specific questions, please contact us at paliboosters@gmail.com.
BE A PALI ROCKS AUCTION SPONSOR!
Place your company's logo on our site that links back to your own web page and you could develop new business. We can track how often your logo is viewed and clicked to see just how many people are accessing your site. Our Pali Rocks auction reaches a nationwide group of bidders. Click here to sponsor online.
Sponsorship Levels:
$2000 Rock Star
$1500 Opening Act
$1000 Back-up Singer
$500 Promoter
$250 Tour Manager