Auction Links
Top Bidders
aea0321d1

$34,000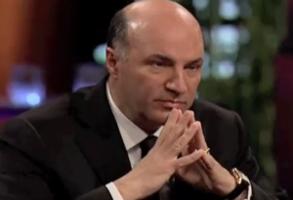 The Clock is Ticking...Dinner with Shark Tank Kevin O'Leary to Help MDA Find a Cure for ALS
Bidding will come to a close tomorrow night for dinner with famed Shark Tank investor, Kevin O'Leary at Ocean Prime in Manhattan, New York.
Here's a once in a lifetime opportunity to enjoy a great meal with the star of ABC's Shark Tank, Mr. Wonderful himself, Kevin O'Leary! You and two lucky friends will join entrepreneur, photographer, writer and television personality at Ocean Prime on a mutually agreed upon date.
The package for 3 includes:
Grab a selfie with Mr. Wonderful, make your best pitch and help Wings Over Wall Street cure ALS!
Many thanks to our sponsors and guests who supported MDA's Wings Over Wall Street®. This event was held last week and it is one of the most successful Muscular Dystrophy Association benefits to fund research to find a cure for Amyotrophic Lateral Sclerosis (ALS), also known as Lou Gehrig's Disease.
What is amyotrophic lateral sclerosis?
ALS is a disease of the parts of the nervous system that control voluntary muscle movement. In ALS, motor neurons (nerve cells that control muscle cells) are gradually lost. As these motor neurons are lost, the muscles they control become weak and then nonfunctional.
The word "amyotrophic" comes from Greek roots that mean "without nourishment to muscles" and refers to the loss of signals nerve cells normally send to muscle cells. "Lateral" means "to the side" and refers to the location of the damage in the spinal cord. "Sclerosis" means "hardened" and refers to the hardened nature of the spinal cord in advanced ALS.
In the United States, ALS also is called Lou Gehrig's disease, named after the Yankees baseball player who died of it in 1941. In the United Kingdom and some other parts of the world, ALS is often called motor neurons diseasein reference to the cells that are lost in this disorder. To learn more about ALS click here.