Donate Cash
Auction Links
Top Bidders
pf394ccc8

$1,000

Babs801

$500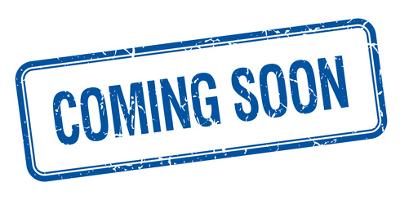 COMING ON March 19, 2017

LET THE BIDDING BEGIN AND OWN THE ONE & ONLY DUKE'S ON SUNDAY FENDER TELECASTER SIGNED BY HENRY KAPONO!
Support Make-A-Wish Hawaii & bid to own a one-of-a-kind Dukes On Sunday Henry Kapono Guitar. The auction will be held starting March 19, 2017. Proceeds will go to Make-A-Wish Hawaii. Be sure to tell your friends, family and community. Get everyone in on the auction action and help raise $20,000 to make the Power of a Wish come true for two of Hawaii's Keiki.
Additional Auction Items & Donations
Be sure to check back daily as new auction items and VIP packages will be added for you to bid on!
Make A Donation
We are offering great incentives and prizes for your donations:
1st 50 people to donate $25 will receive a "Cooking Hawaiian Style" cook book

1st 50 people to donate $50 will receive a Henry Kapono "Aloha Strong" t-shirt

1st 50 people to donate $100 will receive a Henry Kapono CD 5-PAK in Lauhala shell basket
About The Guitar
The guitar is a genuine Fender Telecaster Guitar, originally black color body. Bonne van den Heuvel, the professional Guitar Technician at Gitaarshop has taken it to parts. The photo used was taken at Duke's Waikiki in December 2015. We have printed the image with an OKI Pro9420WT Printer on TheMagicTouch transfer media (paper) and heat pressed onto the guitar body. The Printer is one of OKI's specialty printers which has white toner so you can overlay the black color of the body. The decorated body was then taken to the paint shop boys at VWairehouse where Ingmar de Vos is the master of all paint jobs and has applied 7 layers of clear varnish to match or even better the original Fender varnish. Just the varnish job itself was 500 Euro! The Guitar is the "One-and Only" "Duke's on Sunday Telecaster", there will be no second ever! It comes in an original Fender soft case with all documents and a Fender neck strap.
Make-A-Wish® Hawaii
Make-A-Wish Hawaii grants the wishes of children with life-threatening medical conditions to enrich the human experience with hope, strength and joy. Founded in 1982, Make-A-Wish Hawaii has been dedicated to granting wishes to Hawaii's children. Annually, there are more than 125 local keiki who are newly diagnosed with a life-threatening medical condition who qualify for a once in a lifetime wish. Make-A-Wish Hawaii is dedicated to their vision of offering a life-affirming wish experience to each and every one of them.
Watch Henry LIVE
Be sure to tune in LIVE on Henry Kapono FACE BOOK LIVE on Sunday 12/11/16 at 4:15pm PST as Hawaii's iconic singer-songwriter, HENRY KAPONO, plays & signs the guitar LIVE during his legendary DUKES ON SUNDAY afternoon concert on Waikiki Beach! Don't forget to LIKE Henry Kapono on Facebook!
About Henry
Henry Kapono is an iconic contemporary singer-songwriter who is highly celebrated throughout Hawaii and the Pacific. Henry is a performer who has it all - vocalist, guitarist, songwriter, composer, thrilling performer, audience favorite—and multiple honors and awards, including a Grammy nomination.
About Dukes On Sunday
Over the past 20 years, Henry Kapono's "Dukes on Sunday" afternoon concerts at DUKES Waikiki on Waikiki Beach have become an institution and a destination spot for locals and visitors alike. As the song goes...
People here and all over the World... Men, Women, Boys & Pretty Girls... Gather ' round by the Seaside... Beach Party, Tropic Skies... Diamond Head and Palm Trees... Surf Rides on the Sea... This is the Place to be... Ah yes, this is the Place To Be... Duke's on Sunday!