Auction Links
Top Bidders
philhepp1

$446

petuniajill

$315

mfebfca87

$306

cfa27eedf

$260

sw532570c

$244

MOLIL

$201

llc4ccecf

$130

Tsaddik

$125

hw5b4abd6

$108

vmfgal

$95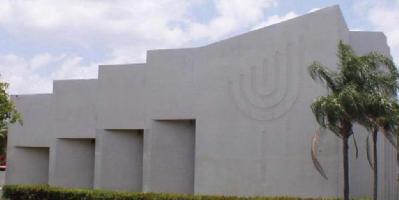 Online Auction Open! Live Auction Event Coming Soon!
The online portion of the Broadway Brunch & Auction Brunch is now open. The auction will run from February 5, 2017 to February 18, 2017, with the live event taking place on February 19, 2017. Proceeds go to Temple Sinai of Palm Beach County in order to support our synagogue, religious school, and community outreach programs. Auction items range from exotic vacation getaways to donated items guaranteed to delight and surprise. So, tell your friends, family, community. Let the bidding begin!
BID NOW!! SHOW YOUR SUPPORT
Now is your chance to not only get all the great items you want, but to do so knowing you are helping support our organization and mission. Temple Sinai is committed to the concepts of Tikkun Olam (repairing the world) through Tzedakah (charitable giving) and G'milot Chasadim (acts of kindness). We are a supporting member of the Family Promise national interfaith organization. We collect and donate items needed by local shelters, food pantries, childcare centers, and animal shelters.
An integral part of our synagogue is our religious school. Our goal is to foster social, spiritual, educational, and social action programming for our children. We provide scholarships based on need and will not turn away anyone based on financial circumstances.
We are an inclusive congregational family, welcoming everyone who desires a positive, spiritual and dynamic Reform Jewish experience.
Join us for our Live Event

Sunday, February 19, 2016, 10:30AM
Mimosas
Buffet
Brunch
Live Auction
Silent Auction

Featuring Dr. Robert P. Watson
Award-winning American historian, Dr. Robert Watson, reveals the fascinating story of one of America's most important founders. Don't miss Dr.Watson's captivating exploration of the phenomenon of theTony Award-winning musical "Hamilton" and his discussion of theprovocative questions it raises, questions that resonate even today.
The smash Broadway musical, HAMILTON, opens with a question: "How does a bastard, an orphan,… grow up to be a hero and a scholar?"
Brilliant, ambitious, tireless, and courageous, Alexander Hamilton was a visionary whose remarkable but flawed life paralleled that of the nation he helped forge. Arguably one of the most intriguing characters in American political history, Hamilton remains an enigma.