Featured Sponsor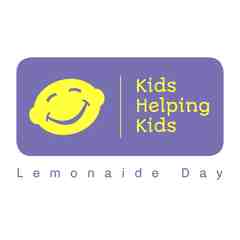 Kids Helping Kids Lemonaide Day
Donate Cash
Superhero Soiree…Because Everyone Can Be a Superhero in the Eyes of a Child!
The Fund for Alexandria's Child Annual Fostering the Future Gala happening on Friday, June 9th from 7:00 p.m. – 10:00 p.m. at the Sheraton Suites Alexandria. This year's theme is Superhero Soiree and we'll be celebrating our heroes - the kids in our programs and our generous supporters! This fabulous annual event features entertainment, hors d'oeuvres, open bar, dancing, a silent and live auction and more!
Tickets are on sale NOW. Click here to reserve your spot!
With your support, children are able to receive some basic needs and enrichment at a critical time in their young lives. We have set our fundraising target to an ambitious $40,000 and with your support, and that of the 200+ expected to be in attendance, we are hoping to set a new record!
We hope you will consider supporting our event by donating gift certificates, merchandise or services. In exchange, you will receive excellent community exposure and advertising.
Please use the donate items button to fill out the donation forms or contact
Krystal Fenwick 703-746-5663 or krystal.fenwick@alexandriava.gov
Live Event Details
Fri Jun 9, 2017
7PM - 10PM EDT
Sheraton Suites Alexandria
801 N. St. Asaph Alexandria, VA
Add to My Calendar
Get Directions
Join us for "A Superhero Soiree" because everyone can be a superhero in the eyes of a child. It is sure to be an evening of epic proportions! You will enjoy an evening of dancing, hors d'oeuvres, open bar, live auction,silent auction, raffle and more. ALL proceeds benefit children in foster care or at-risk of abuse and neglect.

Your attendance will help to support The Fund for Alexandria's Child's mission of helping foster children and those at-risk of abuse and neglect to share the formative life experiences most children today take for granted. We go beyond what the foster care system can provide, to ensure that children in crisis can enjoy the enriching opportunities in life, such as music lessons, sports, field trips, birthday gifts, yearbooks, summer camp, outings with family, and the like.
Use Your Power for Good!
Sponsorship Opportunities are now available! (Click Here!)
Sponsorship Levels:
Caped Crusader - $5,000
Daring Defender - $3,500
Masked Avenger - $2,500
Trusted Sidekick - $1,500
Jusice League- $500
or just donate...$1-$499