Donate Now
Top Bidders
ph051cea0

$11,100

mt4affb0f

$5,200

rt9e14474

$5,100

pb12dcef4

$3,675

wl71a766e

$3,350

dj59b30e7

$3,058

cub40

$3,058

mikedkelly

$2,161

gra241db2

$2,000

tmd25c273

$1,260
Recreational Aviation Foundation is getting ready to run an online auction fundraiser.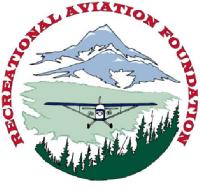 Starting on October 1, 2017 the Recreational Aviation Foundation will be auctioning a number of fun and unique items to raise money for our organization!


Please join us to raise funding for airstrip projects across the US.
We are very thankful to the aviation partners that have donated items to this auction - please return the favor by giving them your support.
If you prefer, you can donate cash directly to the RAF by clicking the "Donate Now" button on the right or left side of this page. Thank you.
Forget what you can get and see what you can give.