Auction Closed! Thank you for taking part!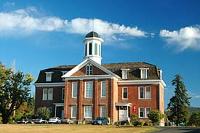 The Benton County Historical Museum Fall Auction 2017 is now closed.
Processing your winning items will take a few days. Once processed we will contact you to pick up your items or arrange to have them mailed/shipped to you.
Thank you all for taking the time to point, click and bid in order to support Benton County Historical Museum and our mission to preserve our regional cultural heritage making it accessible to the public through exhibitions, research, school tours and the preservation of the museum collection.
Congratulations to everyone who:
placed a winning bid
generously donated an item for auction
invited family, friends and community to make their bid to build a better world
We couldn't do it without you, thanks for your support!