Donate Cash
Auction Links
Top Referrers
terri kanner

27

Corinne Taylor-Cyngiser

23

Valerie Weisenfeld

4

Tami Turner

3

Emily Wang

2
Refer Your Friends
Top Bidders
naa632b19

$7,929

forreal

$2,854

jiahistory

$2,709

wsa734a02

$2,549

powledgefamily

$2,049

imnoangel

$1,893

mom2mzb

$1,892

nanatimesthree

$1,706

stillkickin777

$1,600

pobrien1

$1,550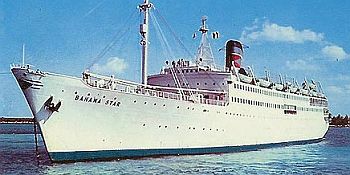 You're Not Dreaming!
We're Still Open For Bidding
We Close Today At 4:00PM
Got a really bright kid with some learning challenges? Check out our school, it can make a world of difference in your kid's life and the life of your family. It did ours!
Live Event Details
Sat Apr 21, 2018
5PM - 9:30 PM PDT
The Conga Room at LA Live
800 W Olympic Blvd, Los Angeles, CA 90015
Add to My Calendar
Get Directions
Join Us At The Conga Room
LA's premiere party destination!
Celebrity Owned!
Co-owned by Jimmy Smits, Jennifer Lopez, Paul Rodriguez, Sheila E., Amaury Nolasco, Baron Davis, Trevor Ariza, will.i.am among others.
Tickets $150.00 per person Until April 14th
Tickets $200.00 per person beginning April 15th
Due to the generosity of our underwriters, here's what you get!
Buffet Dinner Catered by Wolfgang Puck

Unlimited Beer, Wine and TWO Types Of Signature Drinks

No need to leave the party! Auction Items scrolling on big screens througout the venue, easily visible all evening!

Charging Table, don't let your bidding device run out of battery

Learn Mambo, A Cuban Dance made popular in the '40s and '50s

Get your photo taken in front of our branded "Step and Repeat" Photo will be emailed to you

Valet Parking

INVITE YOUR FRIENDS and HAVE FUN

Stay for the "Free - After Party" and dance the night away
Thank You To Our Generous Underwriters
Kimberly & Michael Anderson
Evelyn & Jim Dauterive
Holly & Randy Furtner
Hilary & Peter Godwin
Valerie Weisenfeld & Chris Gruin
Melissa Hayes
Sandra & Brian Haskin
Vi & David Huang
Stephanie & Ted Humphrey
Julia & David Lapeze
Lori Lepler
Sabine LaFolie & George Levy
Media West Realty
Christine & Steve Molaro
Marti & Mike Ornest
Hang & Larry Pacey
Leslie Dixon & Tom Ropelewski
Ellen & Martin Rosen
Karen Breslow & Robert Schwartz
Lora Silverman & Keith Stolzenbach
Susan & John Swihart
U.S. Bank
Pat O'Brien & John Vetter
Nicole & Matt Warner
Myrna & George Weisenfeld
Maria & Anthony Whitford
Zuniga Entertainment
Today Is The Last Day To
Place Your Final Bids!