Featured Sponsor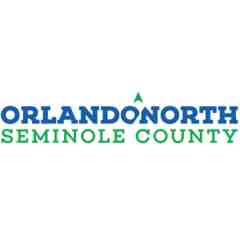 Orlando North
Donate Cash
Auction Links
"We make a living by what we get, we make a life by what we give."
The NASC Sports Legacy Fund awards an annual grant to an organization in need in the host city of the NASC Sports Event Symposium.
The Sports Legacy Fund is a way for members of the sport tourism community to make a personal and lasting impact on sports programs and initiatives that serve the underprivileged throughout the country.
An emphasis is placed on donations to not-for profit organizations that provide individuals, particularly at-risk youth, veterans, or physically or intellectually disabled individuals, opportunities to participate in sport and encourage healthy lifestyles. This contribution is part of the legacy the NASC leaves in each host city.
Since 2009, the NASC Sports Legacy Fund has donated more than $140,000 to beneficiaries in the host cites of the NASC Sports Event Symposium.
Contact Michelle Wessels, Meetings and Events Coordinator, for any questions relating to the NASC Sports Legacy Fund.
Watch this short video to learn more.
HOW TO CONTRIBUTE

1) Add a cash donation when you renew your organization membership or register for the 2019 NASC Sports Event Symposium
2) Donate a silent auction or raffle item
3) Sponsor a silent auction/raffle table ($100 per table)
4) Bid on a silent auction item
5) Purchase raffle tickets (20 for $5)
6) Volunteer for NASC Sports Legacy Fund Community Service Project
7) Buy a drink or appetizer at one of the supporting restaurant(s)
2018 Symposium Restaurant Partner
For the 2018 Symposium, the NASC partnered with The Local, a restaurant located at Nicollete Mall. On the evening of Wednesday, April 25, The Local donated 10% of each bill back to the InSports Foundation to all NASC Symposium attendees that show their conference badge during check out.
**Only purchases made by Symposium attendees were applied towards the total donation amount.
Live Event Details
Tue Apr 24, 2018 2:30 PM -
Wed Apr 25, 2018 6PM EDT
Minneapolis Convention Center - Exhibit Hall D Foyer
1301 2nd Ave S, Minneapolis, MN 55403
Add to My Calendar
Get Directions
The NASC Sports Legacy Committee organizes a silent auction and raffle to raise money for the Sports Legacy Fund at the NASC Symposium each year. Proceeds from the auction and raffle support the 2018 beneficiary, the InSports Foundation, as well as the establishment of the NASC Sports Legacy Fund endowment.
NASC Symposium attendees may purchase raffle tickets or bid on silent auction items during Sports Marketplace hours. Winners will be announced at the conclusion of Happy Hour in the Sports Marketplace on Wednesday, April 25 at 6:00 p.m. CT.
Raffle prizes (under $500 value) and silent auction items ($500 and over) will be on display in the Sports Marketplace during exhibit hours for the duration of the Symposium. Attendees may browse, bid on auction items and enter for a chance to win raffle items during during these hours.
Auction and raffle winners will be announced on Wednesday, April 25, 2018 at 5:45 p.m. CT in the NASC Sports Marketplace.
Winners do not need to be present to claim prize. However, we do ask that you make arrangements to pick up your items at Registration and Member Services prior to the offical closing of the 2018 NASC Sports Event Symposium.
In 2018 the NASC Donated $21,000 to the Sports Legacy Fund Beneficiary, InSports Foundation!
The InSports Foundation is a nonprofit organization with a purpose to help kids participate in sports. InSports accomplishes this objective by providing financial assistance and sporting opportunities for kids to get in the game, enabling them to become active, confident and successful team members in their community.
"By providing free sports clinics throughout the year, all kids, regardless of their financial status receive an opportunity to get in the game. Not only do we introduce kids to new sports, we create a fun atmosphere where they learn the importance of staying active, healthy eating, and setting goals, in result encouraging them to become confident and successful team members of their community."
More Than 50 NASC Members Helped Teach Kids Four Sports With The InSports Foundation!
In addition to providing the 2018 beneficiary, InSports Foundation, with a cash donation, the NASC and more than 50 volunteers had the opportunity to make an impact on the lives of various children supported by the InSports Foundation.

More than 50 volunteers helped with a Sports Sampler Camp, in which students from Brooklyn Middle School will have an opportunity to learn new skills from University of Minnesota student athletes. Volunteers taught these children four different sports along with the importance of eating healthy.
Volunteers assisted with the following: set up/takedown, check in, team lead, water station, or goal setting session.