Auction Links
Top Bidders
c64c91d4G

$2,205

tootsie123

$1,318

ljb99b388

$790

jwall93465

$771

ashleyzara

$768

dv48bd6ea

$585

gb459359e

$582

se9b2b0b0

$550

jkf2d3b7d

$505

kc80be13a

$407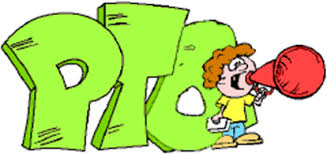 The Online Auction is Open!
Be sure to check back for new items!
The online portion of Templeton Middle School PTO Auction 2018 is now open. The auction will run from February 23, 2018 to March 7, 2018, with the live event taking place on March 9, 2018. Proceeds go to Templeton Middle School PTO in order to support Templeton Middle School teachers, classrooms, programs, and all things EAGLES!. Auction items range from vacation "stay-cations" to donated items guaranteed to delight and surprise. So, tell your friends, family, community. Let the bidding begin!
Live Event Details
Fri Mar 9, 2018
4:30 PM - 7:30 PM PST
Tin City Cider Company
3005 Limestone Way Paso Robles, CA 93446
Add to My Calendar
Get Directions
Bring the family or a friend and conveniently pick up your winning item(s) on Friday, March 9th from 4:30 - 7:30PM. You do not have to be a winner to attend this free event and everyone is welcome!
Items not bid on will be available at this event along with opportunity drawing tickets for items listed in our auction as "Live Event Only."
Each item you purchase in the auction, you will receive a complimentary drink ticket courtesy of Tin City Cider Company.
Make Your Bid to Support Templeton Middle School!
Now is your chance to not only get all the great items you want, but to do it knowing you are helping support our organization and mission. In past years, the TMS PTO has been able to support classrooms with purchases of special equipment and supplies for special learning labs. We have provided scholarship and transportation funding for 6th Grade Science Camp. We have provided supporting funding for extracurricular arts programs and have provided funding assistance to bring new classes to TMS students. The options for support to TMS are endless!
Be sure to thank our SPONSORS this year!
Be sure to check out our Featured Items!