The Charles River

Center

online auction is now open!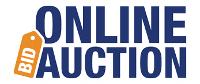 Thank you for visiting our online auction!
The auction will close on Friday, April 20th at 5 pm.
The Charles River Center is a nonprofit human services agency in Needham and Natick that provides employment and job training, housing, day habilitation programs, and recreational programs for over 950 children and adults with developmental disabilities such as autism, Down syndrome, and cerebral palsy.
All auction proceeds will benefit the 950 children and adults supported by the Charles River Center.