Live Event
Sat Mar 24, 2018
5:30 PM - 9:30 PM EDT
DoubleTree by Hilton Leominster
99 Erdman Way, Leominster, MA
Donate Now

Closing today! NRWA 2018 Spring Online Auction ends today, Thursday, March 22nd at 1:00 p.m.!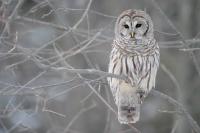 This is it! The NRWA's Spring Online Auction ends today, Thursday, March 22nd, at 1:00 p.m. Here are a few tips for a great closing.
1. Register now. You must register to bid. Be sure you have your user name and password right at hand in case you have to log out and in again at some point.
2. Enter your credit card payment information now. You must have a card on file to place a bid. If you registered in a previous auction, take a moment to review your card information to be sure it is up-to-date in case you've had a recent credit card change.
3. Bid, relax, and have fun! If you think you may not be available in the moments before the 1:00 p.m. closing time, consider placing a maximum bid on your desired item. The system will automatically bid for you at any time you've been outbid, up to your preset maximum bid.
And remember, we have extended bidding for any item that has active bidding at 1:00 p.m. This means that if there is active bidding on an item at the 1:00 p.m. closing time bidding on that item will automatically be extended for 5 additional minutes. As long as bidding continues, the item will extend for 5 more minutes. Bidding will only end when there is no new bid placed for more than 5 minutes.
Bid for our water, our land, and our communities!
At 1:00 p.m. today, things will be going once...going twice...
Thank you to our 2018 Spring Online Sponsors!