Donate Cash
Auction Links
Top Bidders
jwc3de9c2

$1,697

kellrobbie

$990

sb8858b52

$949

Frickers

$945

ec7b3f0bf

$755

YTehJason

$635

adbw

$441

akb607d18

$426

7G2B

$400

nomimama

$365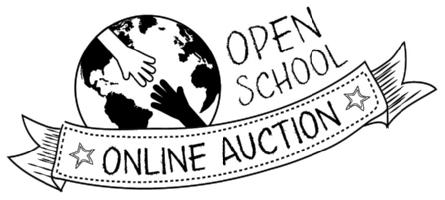 WELCOME TO FRIENDS OF OPEN SCHOOL'S AUCTION 2018!!
AUCTION ENDS TONIGHT
BID BID BID!!

The Open's Auction for Education 2018 is now open. The auction will run from March 1, 2018 to March 22, 2018, with proceeds going to Friends of the Open School in order to support our music, gardening and arts programs.
Make Your Winning Bid!
Bid High to Support Open School
Auction items range from vacation getaways to donated items guaranteed to delight and surprise. So, tell your friends, family, community. Let the bidding begin!
KEEP COMING BACK FOR NEW ITEMS!
Now is your chance to not only get all the great items you want, but to do it knowing you are helping support our AMAZING KIDS!!

CHECK OUT SOME OF OUR FEATURED ITEMS!