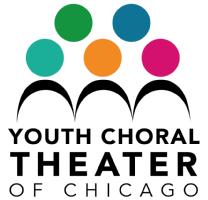 The Online Auction closes today at 10pm! Bid now!!
The online portion of Youth Choral Theater of Chicago - Wine & Song is now open. The auction will run from April 23, 2018 to May 31, 2018, with the live event taking place on May 6, 2018. Proceeds go to Youth Choral Theater of Chicago in order to support scholarships for students, current programs, and operating expenses for the organization. Auction items range from exotic vacation getaways to donated items guaranteed to delight and surprise. So, tell your friends, family, community. Let the bidding begin!
Live Event Details
Sun May 6, 2018
4PM - 6PM CDT
Unitarian Church of Evanston
1330 Ridge Ave., Evanston, IL
Add to My Calendar
Get Directions
Youth Choral Theater of Chicago's Wine & Song event will feature all YCT ensembles performing favorites from throughout the season, showcasing all that they have learned this year! The event will also feature live auction, paddle raise, wine raffle, complimentary cheese, crackers, and cookies, and a CASH bar (not included in ticket price). Tickets MUST be reserved ahead of time to ensure an available seat at this event, and online ticket sales END on April 23rd! Door tickets are available for limited back seating and standing room only.
Purchase tickets at hypeurl.co/YCTWineAndSong for YCT's Wine & Song!
Make Your Bid to Support Youth Choral Theater of Chicago!
Now is your chance to not only get all the great items you want, but to do it knowing you are helping support our organization and mission. For more information, please check out our website at www.youthchoraltheater.org!