Auction Links
Top Bidders
re37df443

$1,030

kaimi

$920

sm3f9ba9f

$332

dazdat

$330

kc7f3ad24

$300

rb0322aa5

$150

dj1e6cf40

$80

jw8975c23

$40

cf45ddcac

$40

ms14cada7

$40
John D. Dawson's Online Studio Sale Auction is Open!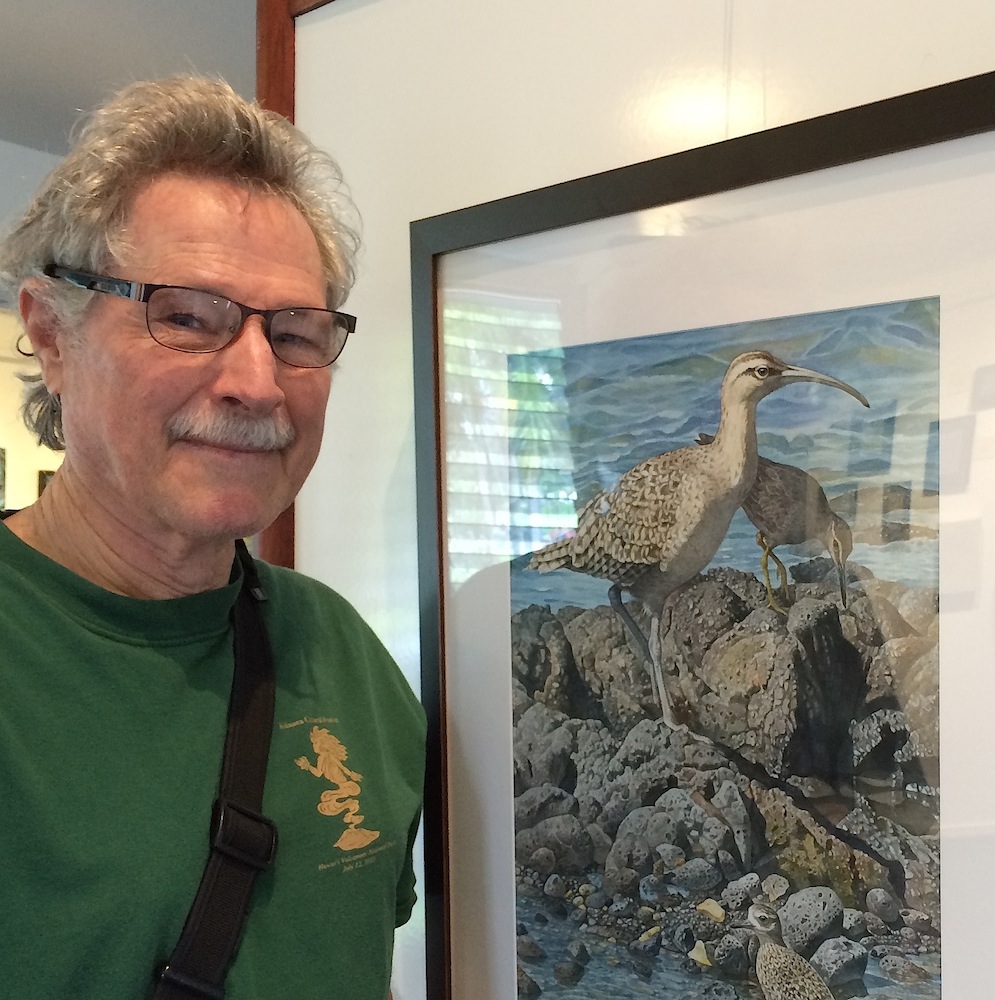 The John D. Dawson Online Studio Sale Auction is now open. The auction will run from June 10, 2018 to June 24, 2018. Proceeds will go towards Volcano Art Center and local artists in order to support develop, promote and perpetuate the artistic, cultural and environmental heritage of Hawai'i's people through the arts and education.
The Volcano Art Center is hosting a unique online studio sale of Big Island artist John D. Dawson. The sale includes original acrylic and watercolor paintings, rough sketches, and pen and ink drawings from decades of work as a professional illustrator. Dawson is well known for his paintings and illustrations for national publications including the National Park Service, United States Postal Service, National Geographic Society, National Wildlife Federation & Ranger Rick Magazine, Audubon Society & Audubon Magazine, United Nations, Imiloa Astronomy Center and much more.
Upcoming Dawson Event: VAC's Niaulani Campus will also be hosting an upcoming John D. Dawson Studio Sale from September 14-16, 2018. This event should not be missed, mark your calendar now!
Volcano Relief Support
As the volcanic activity continues to impact communities and organizations all over Big Island, now, more than ever is your chance to show your support. Not only are you bidding on unique John Dawson artworks, but you are helping support our organization and mission. Thank you for your continuous support!

A Preview Of John D. Dawson's Amazing Collection