Featured Sponsors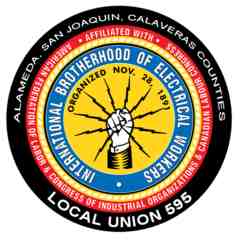 IBEW Local 595
Auction Links
Sequoia's Fifth Annual (mostly) Silent Auction & Family Dance is coming soon!
Starting February 1st, we will be auctioning off a number of fun and unique items ro raise money for our enrichment programs--library, science, art, music, garden and more--and the more items we have, the more money we can raise, so we're asking for your help. There has never been a more important time to support our local Oakland Unified schools, which are facing another round of budget cuts.

Show your support by clicking the "Donate Items" button to contribute a gift certificate, item, service or unique experience. Feel free to be creative!

Give a little and get a lot in return.
Whether you have one item or a hundred to contribute, your participation is an invaluable part of our fundraising efforts. By donating an item or service directly online, you'll not only be helping to raise money for our organization, you'll also be increasing awareness for your business or organization, and generating a whole lot of community goodwill. Our site sees thousands of unique visitors each auction cycle!
Live Event Details
Sat Feb 9, 2019
5PM - 8PM PST
Sequoia's cafeteria and auditorium
3730 Lincoln Avenue Oakland
Add to My Calendar
Get Directions
Everyone in the community is invited to join us for this family-friendly party. No stuffy black-tie event, the Family Dance & Auction is pure fun!
Eat, dance, smile and laugh with friends and family, all while supporting Sequoia's enrichment programs.
The auditorium transforms into a giant disco party where the kiddos rock out to kid-friendly tunes spun by DJ Mr. D, of Mr. D's Music Club.
Indulge both your savory and sweet tooths at a variety of yummy food trucks and our over-the-top bake sale.
Bid, bid, bid on fantastic items and one-of-a-kind experiences in a magically transformed cafeteria
Feel awesome: you're making a positive impact on the lives our our kids!
Become a Sponsor
Sponsors' logos are visible throughout the website, on our printed banners and materials, and mentioned in our school newsletters and other communications. We can track how often your logo is viewed and clicked to see just how many people are accessing your site. Sponsorship levels starting at just $250! Contact SequoiaAuctionTeam@gmail.com for more informaiton.