Featured Sponsors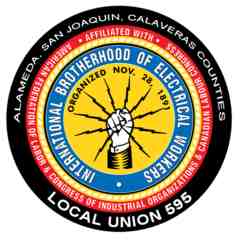 IBEW Local 595
Auction Links
Coming to the live event? Remember to BUY TICKETS!
Bid online from wherever you are, right up to the close of the bidding on the night of the event! Proceeds fund Sequoia's enrichment programs, including library, science, technology, music, math, art, garden and more.
There are items for every interest, taste and budget, and new items are coming in daily. So tell your friends, family, community, post on Facebook, and let the bidding begin--all are welcome to participate!
Make sure to read the Bidding Rules at http://sequoiaschool.net/calendar-events/dance-auction before you bid!
And don't forget to order your tickets for the event--see link below!
Live Event Details
Sat Feb 9, 2019
5PM - 8PM PST
Sequoia's cafeteria and auditorium
3730 Lincoln Avenue Oakland
Add to My Calendar
Get Directions
Everyone in the community is invited to join us for this family-friendly party. No stuffy black-tie event, the Family Dance & Auction is pure fun!
Eat, dance, smile and laugh with friends and family, all while supporting Sequoia's enrichment programs.
The auditorium transforms into a giant disco party where the kiddos rock out to kid-friendly tunes spun by DJ Mr. D, of Mr. D's Music Club.
Indulge both your savory and sweet tooths at a variety of yummy food trucks and our over-the-top bake sale.
Bid, bid, bid on fantastic items and one-of-a-kind experiences in a magically transformed cafeteria
Feel awesome: you're making a positive impact on the lives our our kids!
A few of our featured items...