Featured Sponsors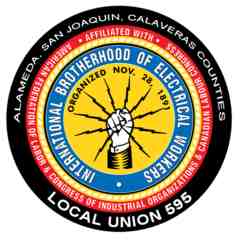 IBEW Local 595
Thank you to everyone for supporting our Auction!
We couldn't have done it without everyone who sponsored, donated, volunteered and bid on the incredible assortment of items. We raised over $30,000 for Sequoia's enrichment programs.
Next year's auction will be held on February 29, 2020--that's right, Leap Day!
Live Event Details
Sat Feb 9, 2019
5PM - 8PM PST
Sequoia's cafeteria and auditorium
3730 Lincoln Avenue Oakland
Add to My Calendar
Get Directions
Everyone in the community is invited to join us for this family-friendly party. No stuffy black-tie event, the Family Dance & Auction is pure fun!
Eat, dance, smile and laugh with friends and family, all while supporting Sequoia's enrichment programs.
The auditorium transforms into a giant disco party where the kiddos rock out to kid-friendly tunes spun by DJ Mr. D, of Mr. D's Music Club.
Indulge both your savory and sweet tooths at a variety of yummy food trucks and our over-the-top bake sale.
Bid, bid, bid on fantastic items and one-of-a-kind experiences in a magically transformed cafeteria
Feel awesome: you're making a positive impact on the lives our our kids!
Become a Sponsor
Place your company's logo on our site that links back to your own web page and you could develop new business. We can track how often your logo is viewed and clicked to see just how many people are accessing your site.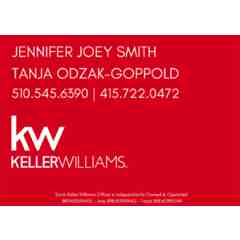 Joey Smith and Tanja Odzak-Goppold, Keller-Williams