Auction Links
Top Bidders
kcdae3813

$375

bg199f572

$225

bd5f7e35c

$180

ktobias

$165

hhc1544da

$150

lm870bbe5

$145

dc5d5d79d

$125

dcecf7459

$105

tcf96b779

$83

mk332a375

$38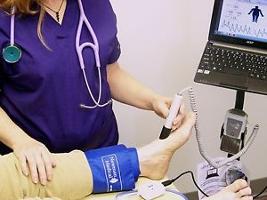 Welcome to our LIVE auction fundraiser in support of
our new
Accelerated (After Hours) Cast Clinic & Limb Preservation Centre
New items will be added each week for preview, so check back often, AND buy your tickets to our LIVE event below!
On Feb 28/2019
MOBILE BIDDING BEGINS AT 7PM on Feb 28/19.
You can bid online from home or attend our fundraiser.
BUY YOUR TICKETS TODAY!
THANK YOU for your generous support!
To learn more about our cause check out this short video!
Live Event Details
Thu Feb 28, 2019
7PM - 9:30 PM MST
Steele Heights Community Hall
5825 140 Ave NW, Edmonton, AB T5A 1G5
Add to My Calendar
Get Directions
Join us as we wrap up and race to the finish line of the ATB BoostR Entrepreneur contest in support of building our new Accelerated Cast Clinic & Limb Preservation Centre!
General Admission $25 (Feb 14-28) (Includes 1 drink ticket)
Food/Refreshments: Catering of delicious appetizers, desserts, wine/beer/spirits and non-alcoholic refreshments.
Live Music: By a local artist-TBA
Bring the kids! We will have a dedicated room available for children to watch a family-friendly movie while you are just steps away enjoying the event. Please note: No supervision will be provided.
This will be a tech-saavy event! Welcome to Mobile Bidding on your smart phone!
You will be able to discreetly bid, pay right on your cell phone and eliminate the long checkout lines you may be used to at traditional auction fundraisers. If you prefer, we will also take debit, credit card or cash in person.
Thanks for your support! We can't wait to meet you!
#saveYEGlegs #aosCASTclinic #buildherbusiness