Donate Now
Top Bidders
Demboys

$21,600

pf3a18bf0

$2,395

sbb5f2363

$2,100

spce536a7

$1,500

eh849886f

$1,020
Let the Bidding Begin!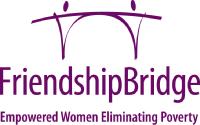 Friendship Bridge's 2019 Stay-at-Home Gala Auction will run from March 22 to April 6 at 9pm MST. All auction proceeds and donations will be used to directly fund the work we do to empower women to eliminate poverty in Guatemala.
Auction items range from international vacation getaways to donated items guaranteed to delight and surprise. So, tell your friends, family, fellow Circle members, and community. Make Your Bid to Support Friendship Bridge! The more you bid, the more you help our inspiring clients!
If you need any assistance with the bidding website, please call the Friendship Bridge office at 303-674-0717 or email info@friendshipbridge.org. Our office hours are M-F 8:30am to 5:30pm MST. For more information about Friendship Bridge, click here.
This year the auction will feature a bid extension! This assures that all bidders will have the opportunity to counter any last-second bids on an item. The feature is auction-wide, although it only kicks in if there's a last 5 minute bid prior to 9p.m. MST.
The item's closing time will continue to extend in 5 minute increments as long as there is continued bidding. The item will automatically close when there is a 5 minute extension period with no new bids or after 60 minutes past the original close time. Happy bidding!
*In order to place a bid, your credit card information is required. The safety of your credit card information is of paramount importance to our auction vendor. Bidding for Good takes every precaution to ensure your information is secure to industry standards.
Bidding instructions can be found here: