Auction Links
Top Bidders
rg41b0fdb

$761

jja025fdd

$650

444888

$568

jmw77

$343

mebidding

$333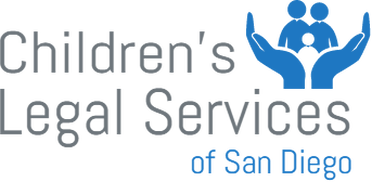 Welcome to the TCJ Online Auction in support of
Children's Legal Services of San Diego, Inc.!
Children's Legal Services of San Diego protects and defends the rights of children and youth in San Diego County's foster care system.
From April 12-22, 2019, the Online Auction will raise funding for CLSSD's Foster Carebag Program - providing children entering the foster care system with an actual duffle bag filled with basic necessities and comfort items to offer a sense of stability as they navigate through crisis and transition. As children come into foster care, they often must leave their home abruptly and are given a trash bag to pack their possessions because it is all that social workers have on hand. Emotionally, these new Foster Carebags are meant to portray hope to the children receiving them and instill in them a sense that they are valued and that someone cares.
We thank you for helping The Thursday Club Juniors support CLSSD!
Live Event Details
Sat Apr 27, 2019
5:30 PM - 9:30 PM PDT
The Thursday Club
1224 Santa Barbara St. San Diego, CA 92107
Add to My Calendar
Get Directions
THANK YOU TO OUR TITLE EVENT SPONSORS!
Check out today's Featured Items!