Donate Now
Top Bidders
SCHAL

$150

ab94c69e3

$75

rossella

$70

jd0d2ac3b

$70

ec675fd3b

$60

sl8c8fc08

$45

rb1fc480b

$42

SFBella

$35

Buynowpayl8tr

$35

alfredabiscotti

$35
Crab Feed Auction was February 2nd
St. Catherine of Siena Women's Club has a number of fantastic items from our auction still available.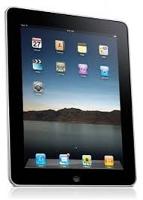 iPads for First Grade
This year, as part of the auction, we are working to raise money toward the purchase of new iPads for the First Grade classroom. The iPads will be used to develop important skills necessary for growth in both literacy and math. Through the new program, students will gain access to engaging and differentiated content aimed at not only growing math and literacy skills, but also building strength and knowledge across multiple subject areas. Having iPads in the First Grade classroom will create an opportunity for all students to learn and adapt to their specific needs, interests, and areas of growth.
With a class set of iPads, Miss Barbi will create a learning experience that is engaging, motivating and challenging. St. Catherine of Siena School is excited for its youngest students to be able to use the iPads on a daily basis.
Please help us to make iPads a staple part of the First Grade learning environment for years to come. You can make a donation in the Donate Now section. All donations will go directly to the iPad fund.
Become a Sponsor
If you or your organization would like to become a sponsor please complete our simple form and we will contact you.