Auction Links
Top Bidders
Bakos

$2,557

jp4a3d313

$1,440

SLM0768

$1,387

bs3cc1b26

$1,148

mcacf0291

$900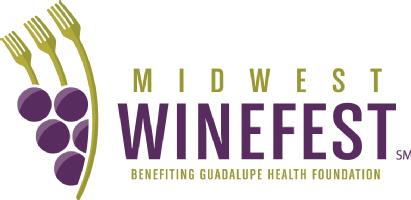 Support the Guadalupe Health Foundation at Midwest Winefest 2019!
Midwest Winefest is celebrating 24 years in 2019! In celebration, we will be auctioning off a number of fun and unique items to bid on to raise money for the Guadalupe Health Foundation, whose main beneficiary is Guadalupe Clinic. Guadalupe Clinic provides quality medical care for the underserved and uninsured of Wichita.
"As missionary disciples of Christ, and with other people of good will, Guadalupe Clinic works to provide access to quality health care for people in need."
Show your support by clicking on the "Donate Items" button to contribute to our catalog.

Give a little and get a lot in return.
Whether you have 1 item or 100 to contribute, your participation is an invaluable part of our fundraising efforts. By donating an item or service directly online, you'll be helping to raise money for our organization, and you'll receive a mention on our site that can link back to your own web page. To donate, contact Andrie Krahl at (316) 264-8974 ext. 204.
Due to federal and state laws, we are unable to mail wine lots but we can mail all other items at the bidder's expense (shipping costs will be added). If you like our auction, please plan on attending next year!
Live Event Details
A BENEFIT FOR GUADALUPE HEALTH FOUNDATION
New this year: Get access to all three days of Midwest Winefest with the Green and Purple all access passes. See ticketing details for more info!
Thursday, April 25th - Old Town Walkabout
The Walkabout kicks off the three-day event in historic Old Town, with many participating venues and restaurants. At each stop you can taste a wine or two paired with scrumptious samples from various restaurants and caterers.
New to the Walkabout is VIP 244 at Distillery 244. This exclusive event allows attendees to access all other venues with extended hours, premium wines, and catering by Greystone Steak & Seafood. Live music will be played by Dueling Pianos.
Friday, April 26th - Celebrity Winemaker Dinner
Enjoy a gourmet five course meal paired beautifully with wines from Lady Hill Winery, while you hear about the rich history and winemaking practices used to create the perfect collection of wines. This year's celebrity guest is Jerry Owen, Lady Hill Proprietor.
Be sure to get your souvenir t-shirts before they sell out!
Become a Sponsor!
Place your company's logo on our site that links back to your own web page and you could develop new business. We can track how often your logo is viewed and clicked to see just how many people are accessing your site.