Walden Parent Guild 2019 Spring Fundraiser
Bid in our Online Auction between May 4 and 19, 2019!
Walden School, a Pre-K to 6th grade independent school seeking to nurture children's natural wonder, is a 501(c)3 non-profit organization and depends on generous support from the community. The Gala and Auction are the Walden Parent Guild's premier event of the year. We invite you to attend the gala, themed "Inspire. Empower. Ignite." at the South Pasadena Masonic Lodge on May 18, 2019, and bid on our online auction between May 4 and 19.
Thank you for your generosity in supporting Walden!
www.waldenschool.net/springfundraiser
Live Auction
The May 18 gala will feature a live auction with eight exciting experiences and items to bid on! If you are unable to attend the gala, submit your bid by proxy. Contact auction@waldenschool.net.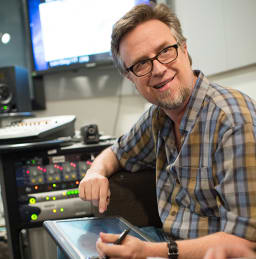 Behind-the-Scenes with Dan Povenmire
Value: Priceless
Graciously donated by Dan Povenmire and Clarissa McPeck
Join Phineas and Ferb creator and Walden parent Dan Povenmire for an exclusive look behind the scenes at Disney Television Animation! You and your friends (up to eight guests total) will enjoy a private tour of the studio, exploring the magic and creativity behind some of your favorite Disney television shows. Check out art from Milo Murphy's Law, Phineas and Ferb, and the current Phineas and Ferb Disney+ Movie production. You never know what fun drawings or video clips might be waiting for you. Dan can't wait to show you around!
Date to be mutually agreed upon.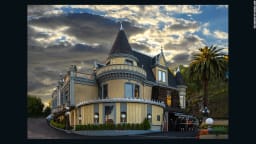 Magic Castle with Terra and Kelli Dawn
Value: Priceless
Graciously donated by the Magic Castle, Pauline Mauro, Terra Toscano, and Kelli Dawn Holsopple
A visit to the Magic Castle is anything but ordinary. Secret Password? Check. Secret entrance? Check. Once inside, the adventure begins. Make magical memories with Kelli Dawn Holsopple and Terra Toscano at the Academy for Magical Arts, also known as the Magic Castle. This incredible experience includes VIP entrance to the members-only clubhouse for up to six people, tickets to a stage show in the Palace of Mystery, front row kid seats in the Close Up gallery, and a delicious brunch that has been called a "kid-paradise" for even the pickiest of eaters. Terra and Kelli Dawn will confirm an upcoming Saturday or Sunday date with the winners.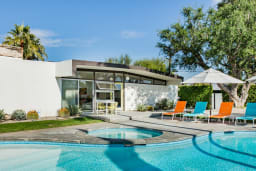 Palm Springs Mid-Century Oasis
Value: $3,100
Graciously donated by Daria Yudacufski and Mark Sogomian
Spend five nights in a stunning Palm Springs home designed in 1960 by renowned mid-century modern architect Donald Wexler. Fully enclosed behind Mediterranean Cypress trees and a beautifully manicured hedge, this private, three-bedroom oasis boasts gorgeous mountain views; a sparkling saltwaterpool and spa; a fire pit; and multiple outdoor seatingand dining areas. Inside, the stylish space features a vibrant patchwork of bright colors, vintage patterns, and chic 1950s and '60s furnishings, plus all the amenities you need for a fun and relaxing getaway. Tickets to the Palm Springs Air Museum included.
Dates to be mutually agreed upon. Expires September 1, 2020.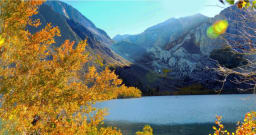 Mammoth Lakes Retreat
Value: $1,700
Graciously donated by Harry Matheu and Erin Barrow
Unwind and rejuvenate surrounded by nature in a weeklong stay at this beautifully appointed two- bedroom, two-bath plus loft condominium on Mammoth Lakes with easy access to Mammoth Mountain, just down the street from Canyon Lodge. Set amongst a beautiful mountain backdrop, the condo sleeps up to nine and features modern furnishings and amenities. Enjoy exciting outdoor activities year- round, including snowsports in winter and mountain biking and rock climbing in summer. Common areas include a game room with pool tables and ping pong, a swimming pool and spa, and BBQs.
Dates to be mutually agreed upon (seven days to include one weekend). Not available Christmas through New Years, MLK and Presidents' Day weekends. Expires September 1, 2020.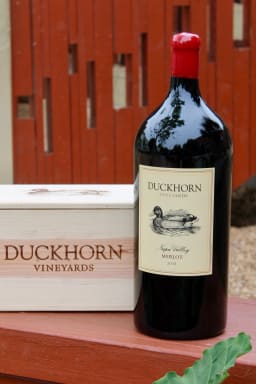 2014 Duckhorn Merlot, 6.0L
Signed by Walden Teachers
Value: $900
Graciously donated by Robert Dilanchian and Ani Avanessian
Duckhorn Vineyards is one of North America's premier producers of Napa Valley wines. This 6.0L bottle (that's eight regular bottles!) is personalized with the signatures of Walden's beloved teachers. Inside, the Merlot is a complex blend of several individual vineyard lots, incorporating fruit from Duckhorn's estate vineyards and top independent growers throughout the Napa Valley. This outstanding wine received 92 points from Wine Spectator, who describes it as "plushand rich-tasting, with finely interwoven flavors of darkcherry, plum tart, and blackberry accented by cocoa powder notes."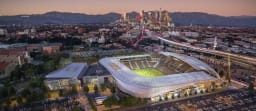 Live the "Suite" Life at the LA Football Club Value: $4,400
Value: $4,400
Graciously donated by Megan and Michael Hamilton
Experience the Los Angeles Football Club in style at
the new Banc of California Stadium in Exposition Park with exclusive access to one of their coveted premium suites. Check out panoramic views of the stadium and the city as you enjoy the September 1, 2019, soccer game between LAFC and the Minnesota United Football Club from the Sunset Deck Suite, a private and comfortable environment complete with 16 seats and 4 VIP parking passes. Food and beverages not included, but an on-site attendant will be available to take your orders and bring food to you! So grab your friends and family and get ready for a fantastic time at one of the most unique sports experiences in L.A.!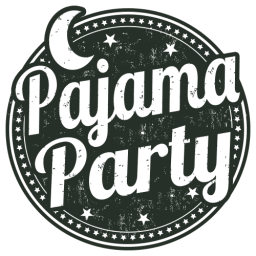 Overnight at Walden
Value: Priceless
Following the 2019 Open House on Thursday, May 23, Terra Toscano and her team will chaperone up to eight Walden kids (ages 5 and up) for an overnight adventure. The schedule and activities will be planned with the winners and will include guest appearances by their favorite Walden faculty. Kid-friendly healthy snacks and breakfast will be provided. This awesome, one-of-a-kind experience is the perfect opportunity for Walden friends to have a blast together on their favorite campus.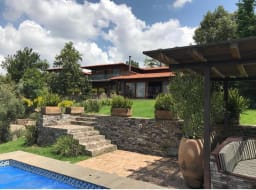 Mexico Dream Vacation
Value: $3,000
Graciously donated by Marisa Lazo Corvera
Escape to Tapalpa, a charming colonial alpine town in Mexico whose name means "Colorful Land" in the Nahuatl language. Tapalpa is 70 miles south of Guadalajara and is known for its unique craftsmanship, haciendas, and beautiful landscapes with waterfalls and distinctive rock formations. Spend one week in a gorgeous two- story, four-bedroom hilltop home overlooking the town. Located in a gated community, this spacious home with a stunning interior features breathtaking views, a pool, lush outdoor areas for lounging, a stone fireplace, and an outdoor pizza oven. Chauffeured private airport transfers and on-site housekeeping provided.
Dates to be mutually agreed upon. Expires September 1, 2020.