Auction Links
Top Bidders
kc6866533

$625

tca5654f5

$315

gld65b5de

$156

cba4f0417

$98

Mich77

$17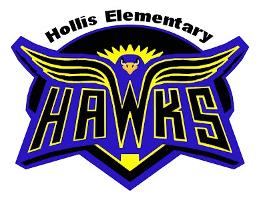 Hollis Elementary PTA's 12th Annual
Online Auction
Online Auction: March 30th 8 am - April 7th 9 pm
The auction is the primary fundraiser for the Hollis Elementary PTA each year and helps to fund educational enrichment programs at the Hollis Elementary schools.

Bidding closes Sunday, April 7, 2019 at 9PM. Items must be picked up at the Hollis Social Library on Wednesday, April 10th from 11:30-2PM or Sunday, April 14th from 1 to 4PM. If you wish your items to be mailed directly to you, there will be an additional charge of $2/item or as noted in the item description. Some items are noted as pickup only.
A Special Thanks To Our 2019 Sponsors:
Platinum:
Gold:
Silver:
Thank You To Our Business Sponsors
Aidan James Salon & Spa
Averill Vineyards
Bark Easy
Bayside Resort
Be Social Media
Beaver Brook Association
Bertucci's
Best Fitness
Blue Hills Trailside Museum
Brazilian Art Soccer
Brewer Landscaping
Camp Cody
Captain's Cove Adventure Golf
Capitol Center for the Arts
Castle in the Clouds
Chrysanthi's
Ciardelli's Fuel Co.
Charles River Boat Company
Chelian Orthodontics
Concord Museum
Conway Arena
Copper Door Restaurant
Costco
Cranmore Mountain Resort
Creative Toys, LLC
Currier Museum of Art
Dave's Quality Dry Cleaning
deCordova Sculpture Park and Museum
Discovery Museum
EcoTarium
Fitchburg Art Museum
Flip
Fun Spot
Funky Brush
Giorgio's Ristorante & Bar
Goodale's Bike Shop
Grace Limousine and Shuttle
Granite YMCA
Hart's Turkey Farm
Harvard Museum of Natural History
Hollis House of Pizza
Jackson XC
Jan Brett
John F. Kennedy Presidential Library and Museum
Kathy Blake
Land of Witches And Pirates
Lara's Theme Jewelry
Lumina Portraits
Maison De L'Art
Michael Timothy's Dining Group
Montshire Museum of Science
Mount Sunapee
Mr. Mac's
Mt. Kearsage Indian Museum
Kimball Farm
Nadeau's Subs
Nashua Car Wash
Nashua YMCA
Neil Stone's Karate Academy
NH Power Yoga
Palace Theater
Parker's Maple Barn
Pat's Peak
Peabody Essex Museum
Pilgrim Hall Museum
Plimoth Plantation
Polar Caves Park
Reclaimed Purpose, LLC.
Rochester Opera House
Scherer Strength
Seasonal Specialty Stores
SEE Science Center
Skydive Pepperell
Souhegan Valley Karate Club
Strawbery Banke Museum
Storyland
T-Bones/Cactus Jack's
Tanger Outlets
The Book Cellar
The Butterfly Place
The Cozy Tea Cart
The Dane Company
The Essex
The Fells Historic Estate & Gardens
The Flight Center
The Seacoast Science Center
The Sports Museum @ TD Garden
The Water Street Inn
Toyota of Nashua
Santa's Village
Sterling Golf Management
Uno's
Vertical Dreams Indoor Rock Climbing
VINS Nature Center
Water Wizz Water Park
Wickedpissahchowdah
Wild Salamander
Windblown Cross Country Skiing and Snowshoeing
York's Wild Kingdom
You You Japanese Bistro
Thank You To Our Family, Town, And School Staff Donors
Friends of the Hollis Social Library
Hollis Fire Department
Hollis Historical Society
Hollis Police Department
Hollis Social Library
Hollis Veterinary Hospital
HPS-Mrs. Bank
HPS-Mrs. Giles
HPS-Mrs. Golia
HPS-Mrs. Hannon
HPS-Mrs. Izbicki
HPS-Mrs. Kring-Burns
HPS-Mrs. Lemay
HPS-Mrs. Marinaccio
HPS-Mrs. Merril
HPS-Mrs. Naber
HPS-Mrs. O'Brien (2)
HPS-Mrs. Robinson
HPS-Mrs. White
HPS-The First Grade Team
HPS-The Preschool Team
HPS-The Second Grade Team
HPS-The Third Grade Team
HPS-Mrs. Young
HPS & HUES-Mrs. Micavich
HPS & HUES-Mrs. Tomaselli
HUES-Mrs. Fowler
HUES-Mrs. Moreau
HUES-Mr. Williamson
Kate Anderson
BHYSL
Officer Rick Bergeron
Anna Birch
Bobert's Eggs
Andrew Corey
Lynnae Day
Katrine Dickau
Thomas and Lynne Dougherty
Kate Ferguson
Tara Happy
Amy Kellner
The Langlais Family
Miss Molly's Cupcakes
Katrin Moffoid
Renee Moloney
Daniel Palmer
Franzi Schuster
Sofia's Traveling Zoo
Lucia Tenkarian
Tanya Tenkarian
Tug At Your Heart Toys
Saira Valley
Christopher Volpe
Jo Willard
Karen Zomcheck