Live Event
Sat Jul 27, 2019
12AM - 3AM EDT
STOKED Mentoring is getting ready to run an online auction fundraiser!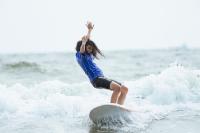 Starting on May 16, 2019, STOKED MENTORING INC will be auctioning off a number of fun and unique items to bid on to raise money for our organization!
Choose from a variety of goods and services ranging from cosmetics to personal training to fine dining to a day at the spa - in one of our three STOKED cities: LA, NYC or Chicago.
Support us by bidding on something for yourself, or get a great gift for someone!
The auction runs from May 16 - May 24th so get started and tell your friends. All purchases benefit STOKED programming.
Become a Donor
Want to support STOKED without bidding on an item? Make a donation on our website! https://www.stoked.org/i-want-to-donate