Donate Now
Top Bidders
gl7f3164b

$665

dm1e1fd93

$375

cfe8b491d

$335

ASH21

$321

wf4fa6e6a

$300

vsdc92146

$275

ljar

$225

cricker

$223

bc1059780

$165

lisachamberlain

$112
Congregaton Ahavath Sholom's 2019 Fundraising Auction is here!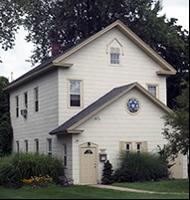 Beginning on Sunday, August 4th, at 8:00 a.m., Congregaton Ahavath Sholom will be offering over 135 interesting and unique items to bid on to raise money for our organization.
Who are we?
We are a warm and welcoming community in the Berkshires of Western Massachusetts where people of many backgrounds and beliefs come together to worship and explore the richness of the Jewish tradition.
Founded in 1926, Ahavath Sholom is affiliated with the Jewish Reconstructionist movement and is committed to maintaining the traditional practices and values of Judaism and Jewish life in the context of modernity.
Note: To enlarge any image in our listings, please just click on the photo.