Donate Cash
Auction Links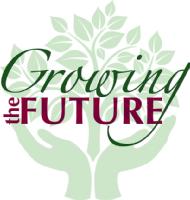 Let the Bidding Begin!
The online portion of Growing the Future Dinner/Auction 2019 is now open. The auction will run from August 12, 2019 to October 17, 2019, with the live event taking place on October 17, 2019.
Proceeds go to MISHAWAKA EDUCATION FOUNDATION INC and will support educators and students of School City of Mishawaka schools.
Auction items range from gift baskets, holiday items and one-of-a-kind artwork created by Mishawaka students which will delight and surprise any recipient.
So, tell your friends, family, community. Let the bidding begin!
Check back as new auction items are added often!
Please note: Bid amount does not include shipping/handling cost. Any item that may need to be shipped to the winning bidder will incur shipping/mailing costs and will be at winner's expense. Costs will be determined prior to shipping and winner will be notified of the cost prior to shipping. Cost is determined by the weight and size of the item and location to be shipped. Shipping/handling cost must be paid prior to sending the item. In order to keep shippings costs at a minimum, items that are framed will be shipped unframed. All purchases are non-refundable.
Live Event Details
Order Tickets
Thu Oct 17, 2019
5:30 PM - 8:30 PM EDT
Mishawaka Conference Center Holiday Inn
1208 E. Douglas Road Mishawaka, IN 46545
Add to My Calendar
Get Directions
Please join us as the MEF hosts the Growing the Future Dinner/Auction to celebrate 25 years of "growing" the Mishawaka experience for students and educators.
The evening starts with cocktails and appetizers as the bidding begins on special items ranging from bountiful baskets, dinning experiences, holiday ideas and more!
Program includes honoring Dr. A. Dean Speicher and the Mishawaka Dream Team of Mike Pettibone, Dr. Bruce Stahly and Bill Welling as well as highlighting the past 25 years of MEF committment to the students of School City of Mishawaka.
Cocktail hour and bidding begins at 5:30
Dinner and program begins at 7:00
Tickets
Individual: $60
Couple: $120
Table of 10: $600
A percentage of each ticket is tax deductible.
2019 MEF GRAND DESIGN
TRAVEL TRAILER RAFFLE
Proceeds to benefit the Mishawaka High School Performing Arts
and School City of Mishawaka Classroom Grants.
Click HERE for mor information.
Only 1,000 tickets to be sold. Tickets are $50 each.

Featured Items
Come back soon as new items are added often!